UNMASKING THE PAST
A Story of Resilience and Healing Using the Power of Positive Thinking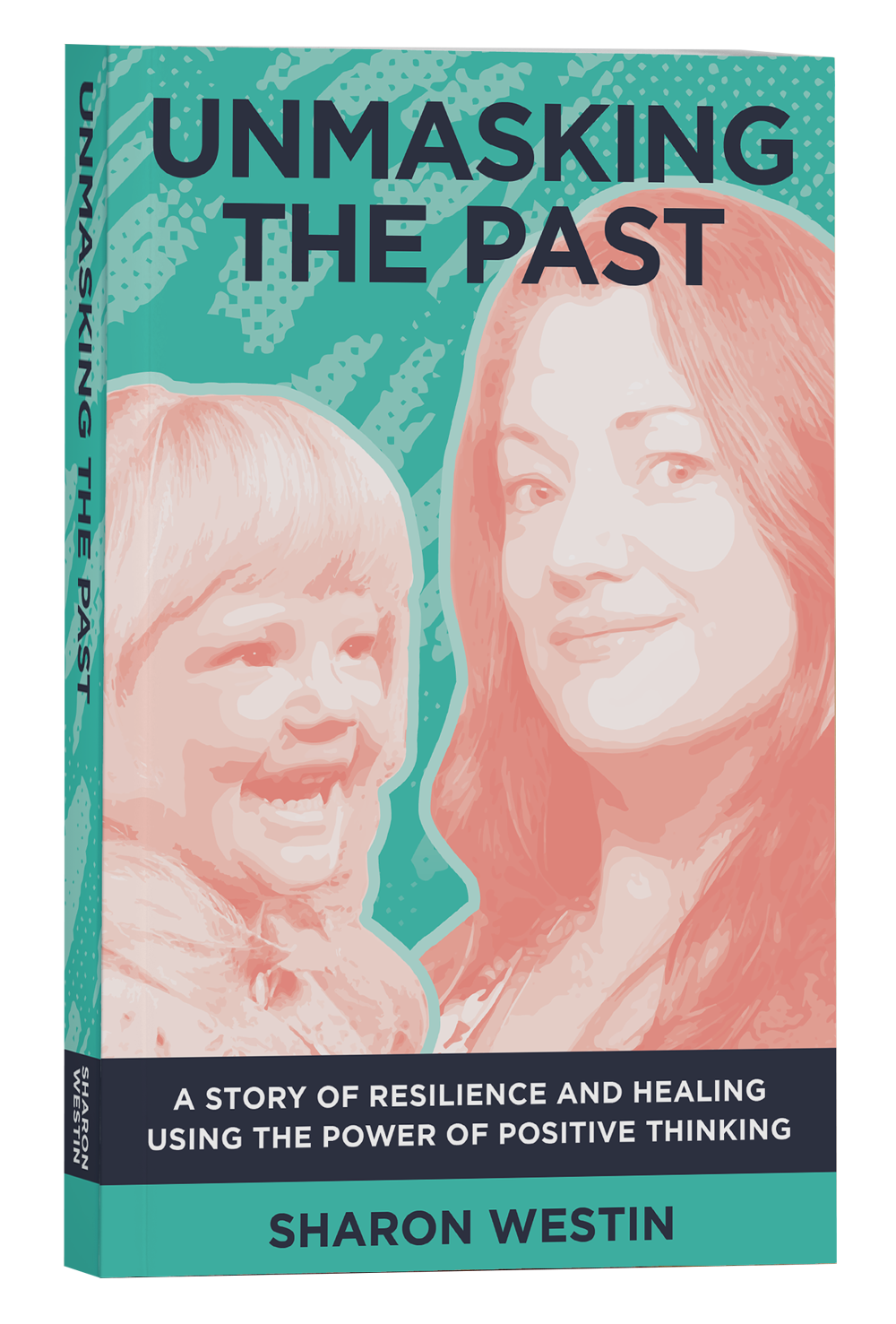 ABOUT THE BOOK
Do you feel like your life has been a roller coaster of traumatic events?
Is your life nothing like what you thought it would be?
This remarkable true story told through the author's eyes chronicles her life, dealing with tragedy, grief, mental health issues, estrangement from her family, and a surprising DNA test result.
A book about resilience and the importance of a positive mindset, Unmasking The Past details what it was like growing up without a steady father figure, living with depression, grieving the loss of two brothers, deciding to cease contact with her mother, and other distressing events.
Find tips to use in your daily life to help flip the script, change your thoughts from negative to positive, and reclaim the life you deserve.
ABOUT THE AUTHOR
Sharon is a graphic designer, art teacher, retreat owner and author of Unmasking the Past. She lives in Melbourne, Australia with her two teen boys and an adorable Maltese-Shih Tzu, Buddy. She is also a sister, an aunt, a friend, and a business owner – your everyday middle-aged Australian woman.
Sharon works out of her home studio and has successfully run Sharon Westin Graphic Design since 2011; Art Classes Australia since 2019; and Artfulness Retreats since 2020. She's a life-long creative who hustles to get sh*t done to build the life she desires. Recently, Sharon has found a passion for helping others get back to their creative self.
Writing her first book was the next exciting stage of her life, and she is currently working on her second and third books.
To stay up to date on the progress of Unmasking the Past, follow on Facebook.